Welcome to Riverside Cat Hospital
Your Veterinarian in Riverside, CA
Call us at 951-785-5287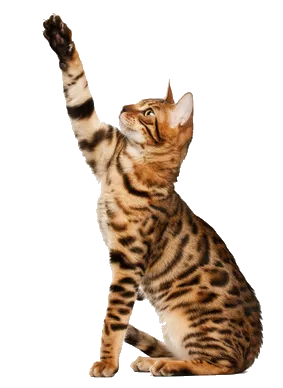 Cat veterinarian serving Riverside, Corona, Redlands, and surrounding communities. The only feline exclusive veterinary hospital in the Inland Empire. We pride ourselves on our high quality, low stress environment that only a feline exclusive hospital can offer. With a cozy home style hospital, both you and your cat feel right at home during your visits.
Did you know that the Riverside Cat Hospital is the only certified cat-friendly veterinary clinic in the entire Inland Empire?
Yes and there is even more – we were awarded the Gold-status of cat-friendly certification, the highest status awarded by the American Association of Feline Practitioners (AAFP).
Why is the cat-friendly certification important?
The cat-friendly certification with gold status ensures that the veterinary clinic has a rigorous performance criteria for their standard of feline veterinary care and the staff members are especially qualified and dedicated to making every visit as pleasant as possible and beneficial for you and your cat. Our staff is specifically trained in handling cats in a gentle, empathetic and caring manner so that the stress to cats is reduced. At our facilities, we do not have barking dogs or other animals to scare or excite cats. Everything at our facility including cleaning agents, pheromones, scents, etc. are carefully selected to make your cat's visit as low stress as possible.
Is your cat getting the short end of the stick at a mixed species animal hospital?
Quite likely because only about 20% of patients at small animal hospitals are cats. At Riverside Cat Hospital, each of our veterinarians sees approximately the same number of cats in a day as a veterinarian at a mixed species veterinary clinic in a week. Our veterinarians' extensive feline exclusive experience and understanding of unique medical requirements of cats generally translates into better outcomes. No wonder that we have clients coming from Temecula, Murrieta, Palm Desert, and other far away cities.
What we do
We specialize in a high quality of medicine and offer everything a full service hospital has to offer. We boast state of the art digital dental and standard X-ray, in-house laboratory equipment with an emphasis in preventative and geriatric care. We are able to practice a high level of internal medicine with the use of ultrasound performed by a nationally recognized board certified radiology specialist.
At Riverside Cat Hospital, we treat your cats like the valued family members they are.
Veterinarian Leigh Gallegos
Riverside Veterinarian | Riverside Cat Hospital | 951-785-5287
11411 Magnolia Ave
Riverside, CA 92505